Pick a New Engine | What to Look For | Making a Blank | Removing the Old Engine | Disconnecting Systems | Mounts and Coupler | Lifting the Old Engine | Engine Beds | Shimming | Filling Holes | Flat Mounts | Landing the Engine | Exhaust System | Other Systems | Finishing Up
Removing Your Old Engine.
This can be anything from a single day with a few wrenches to a week-long engineering debacle. A few pointers for keeping this project from getting out of control:
Label everything you touch.

Remove anything and everything you can think of to get better access

Sit on a cushion, drape something soft wherever you have to lie down, get comfortable.

Label everything you touch.

Have a good assistant or have all your tools prepped and laid out in easy reach

Don't use your significant other as an assistant – this can be a frustrating job unless you have the temperament of a saint, 'nuff said. And maybe some heavy lifting.

Start one system at a time, finish it before you move on

Did I mention label everything you touch?

Being able to see what you are doing is essential so have a light source available. Consider that you will be working in a close environment and it gets hot in there quick. A halogen light will likely give you a good tan but is miserable to work under.

Proper setup will help you avoid miscalculations later on in the project.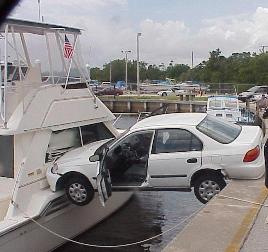 If you skipped "Making a Blank ", click here to check it out
If you would like to use the content of these articles, please contact us.